New products!!Silicone Food Wrap Cling Stretch Reusable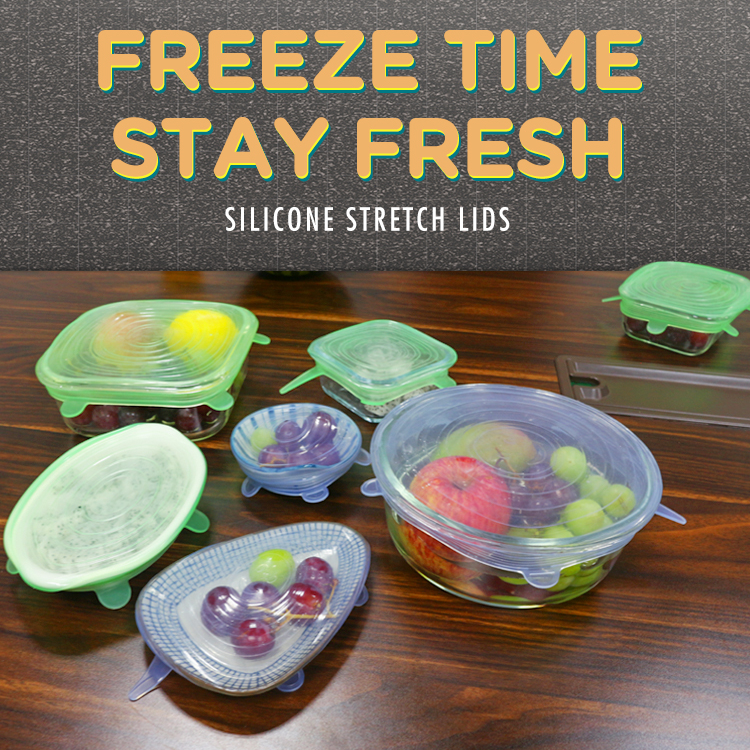 This kind of Simple Design Silicone Food Wrap is one of our Silicone Kitchenware.You can print your own logo or your favourite pattern on it,we glad to help customers to do their customized design.You can use this Silicone Wrap over and over again.It's a Silicone Reusable Food Wrap.And here are some its advantages:

HIGH QUALITY: BEW food wraps are made of imported food grade silicone it's more Friction and Ductility, safety-BPA free.FDA.SGS, durable and stable to use.
HEAT-RESISTANT: Can be used between 10 degree Fahrenhei to 180 degrees Fahrenheit.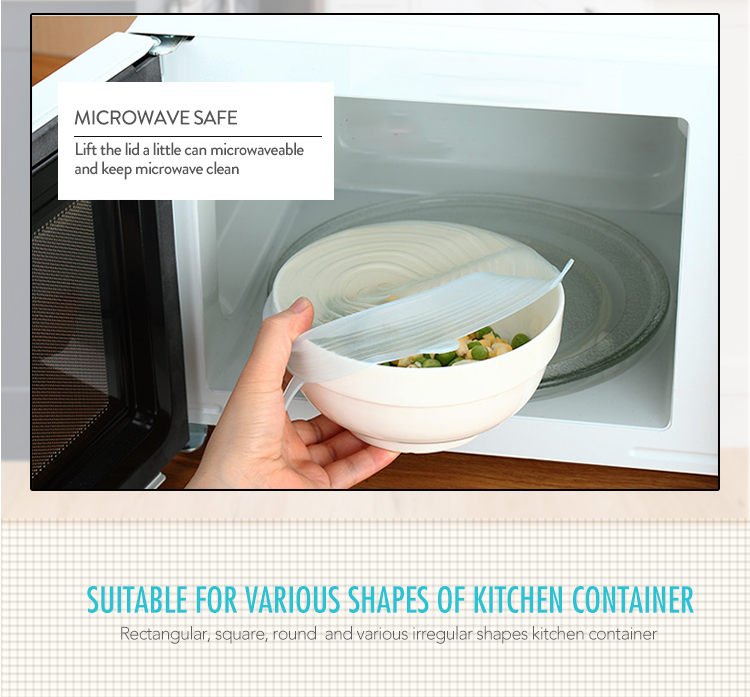 KEEP FOOD FRESH: Using these silicone wraps allow you to create an airtight seal and keep your food fresh longer!
EASY TO USE: Silicone wraps are stretchy enough to fit snugly over Bowls, Cans etc. Stretchable, leak-proof suction seal.